Our installation process

Our installation process is tried and tested. All of our installers are fully certified by IAB (Irish Agreement Board). Installation takes less than a day and there is little or no mess left behind.
For new build and existing homes the process is almost identical, with one exception. With a new build EuroBead is injected into the cavity from inside and on an existing home EuroBead is injected from the outside.
EuroBead Installation Procedure:
The Cavity is measured and assessed by our technical team
Our installation technician follows a strict drilling pattern set out by the IAB to insure that all areas of the cavity are filled.
EuroBead is injected into the cavity by compressed air and each bead is lightly coated with a special adhesive as it enters the cavity.
The combination of our specialised drilling pattern, EuroBead and the adhesive gives a guaranteed full and bonded cavity for a warmer, more energy efficient home
Don't have a cavity wall? We have a solution that is grant aided with €4,000.


EuroExternal - External Wall Insulation from EuroBead

EuroExternal is a composite cladding system designed using premium quality insulation, polymer based renders and finished with a variety of waterproof finishes designed to replicate your home. EuroExternal is ideal for buildings with a single skin construction (mass concrete, precast concrete, cavity block). Passive housing can be achieved through the use of external wall insulation as there is no restriction on the dept of the insulation and very low U-Values can be achieved. The product is designed with an extended lifespan of a minimum of 30 years, designed & tested for the Irish climate so you receive the best performing system on the Irish market. The application of EuroExternal reduces heating bills, improves your comfort and reduces carbon emissions also.
EuroExternal use Bostik Climatech product which wraps your home in warmth by keeping heat within your home while reducing drafts. Because the heat can no longer escape through the outer layer of insulation, it is reflected back into the living areas, creating a constant warm home. With up to 40% heat lost through external walls, Climatech can help reduce your heating bills by up to 50%.

For more information on EuroExternal visit EuroExternal.ie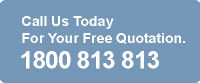 EuroBead cavity wall insulation

EuroBead cavity wall insulation is guaranteed for life! We also guarantee that your home heating bills will be significantly reduced and our installers will leave your home as they found it, with the only tell tale signs being the difference in colour of the plaster filled and smoothed injection points.